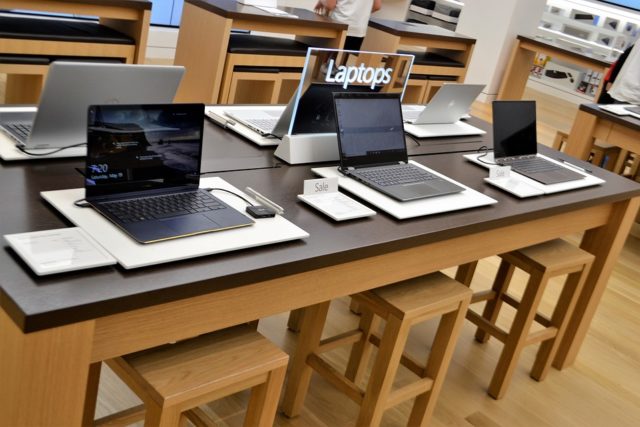 Recently, Apple launched the latest Mac Pro device and according to the global tech pundits, it's here for redefining the word – possibility. On any list of the most expensive laptop of 2020, this particular device is sure to shine on the top. And, there are valid reasons. It's Intel Xeon W processor has 28 cores and these can handle 56 threads. The Radeon Pro Vega II dual GPU got 32GB memory each. The 1.5 TB of RAM is broken down to 12, 128GB slots. Yes. it's here to breed a new computing edge for the dreamers who are building the 'Next'.
But, here we are designing the list of the most expensive laptop of 2020 – precisely, the top 5 competitors in this niche. And, as we have found out, there are laptop devices that are ahead of their times with their amazonian features.
There are some Laptops which were custom made and of limited editions. Those were not the regular versions. Just like MJ'S SWAROVSKI AND DIAMOND STUDDED NOTEBOOK ($3.5 Million), Diamond embedded LUVAGLIO ($1 Million), TULIP E-GO DIAMOND ($3,55,000). We will not include these models in our list, as we are discussing about the regular models which are not custom made but need high purchasing capacity.
So, let's get our head around those.
Acer Predator Triton – Gaming notebook?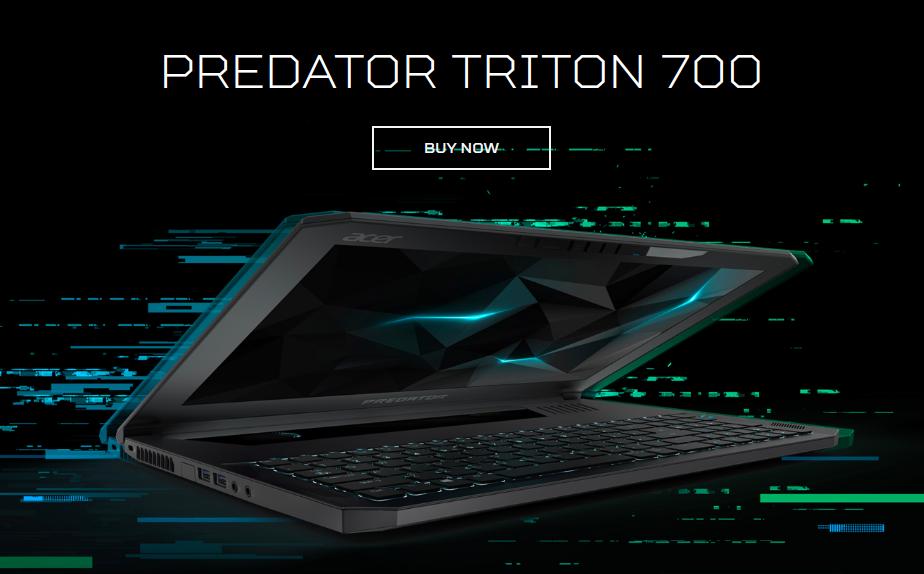 Price: $1,74900
Acer's Predator Triton 700 is the unexcelled winner on this list. The most expensive laptop needs to have the most expensive features. And, this laptop is a gaming beast. Asus is a well-known name for mothering break-through devices. And, this time Acer does it again. This device can easily be named as the " A complete graphic domination within thin chassis".
Coming to its masculine features, it packs with the NVIDIA's GeForce GTX 1080 GPU which got an 8GB dedicated VRAM for outlining the clarity of the graphics along with the latest 7th Gen Intel® Core™ i7 7700HQ1 processor. The physical memory also supports this already awesome computing brain with a 16GB DDR4 memory stick that clocks 2400MHz memory processing speed. Yes. It multitasks within a blade of time. Further, as the hard drive, it integrates two PCIe SSDS that run on the cutting edge NVMe technology. Do you want anything else? I bet, no.
Further, as a gaming dedicated laptop, Acer has integrated it with a 15.6 inches IPS powered display screen and it doesn't miss a single pixel. The cooling system of this device is at per with the twin AeroBlade 3D fans which are enough to cool down the heat of the high power consumption of the internal parts.The most expensive laptop cum tablet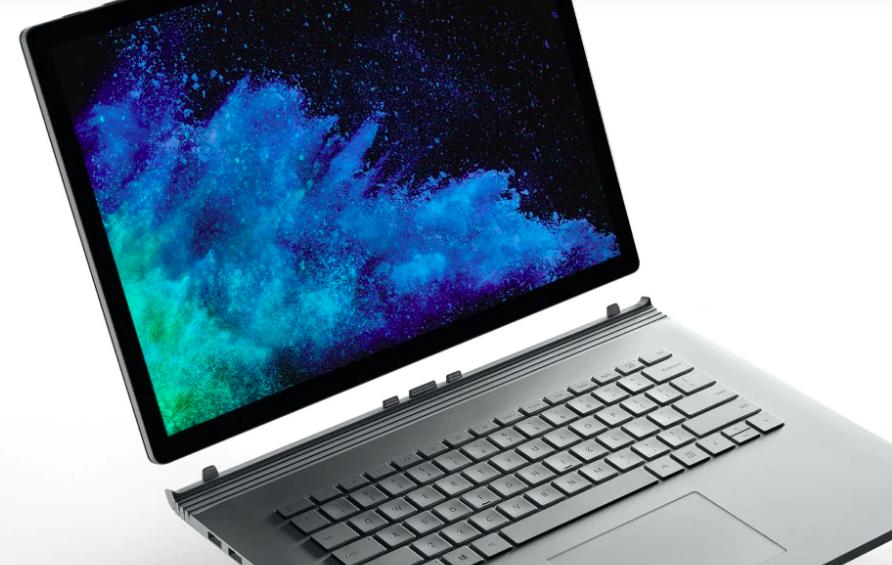 Price: $4200 ( 15-inch display, 1TB SSD, 16GB RAM, Intel Core i7, Nvidia GeForce GTX 1060)
Recently, the Microsoft Surface Book 2 made ripples in the global laptop segment with its dual functionalities both as a laptop and as a tablet. The laptop ecosystem is agile and it's eve-changing as the user requirements are varying with each passing second. Nowadays, from a manufacturing point of view, there is a thin line that distinguishes a laptop and a tablet. Eventually, the manufacturers found a valid solution by integrating the both within a single body. Microsoft surface book 2 represents that particular niche on this list of the most expensive laptop of 2020.
This device has a bagful of features to offer to both of its touch users and the others who use it as a laptop. Firstly, as a tablet, it comes with two display screen variants- 13.5 and 15 inches. Both are Intel's PixelSense display with 267 and 260 PPI screens which are awesome. Further, the CPU ranges from 7th Gen Intel® Core™ i5-7300U dual-core processor with a 3.5GHz Max clock speed to 8th Gen Intel® Core™ i7-8650U quad-core processor that clocks 4.2GHz Max.
Added to this, both variants are equipped with the 16GB LPDDR3 RAM that clocks 1866Mhz max and up to 1TB PCIe SSD a storage memory. But, the fun fact is that it got a 17 hours battery life which is the best in this power laptop niche.
So, when it comes to performance, this is the most portable and sleeky device on this list.
ASUS means? The most expensive laptop
Price: $3,699.00
Coming to the next, on this list of the most expensive laptops, Asus ROG G703 surely owns its rightful place. This ultra-thin gaming laptop houses every feature to become the most portable gaming beast on this list.
So, how beefy is Asus ROG G703? Let's take a look. First of all, it packs with the latest Intel Core i9-9980HK processor. It clocks a whooping 4.7GHz processing speed with its 8 cores. Moreover, this processor supports hyperthreading. That means, it can act like a 16 core processor with CPU heavy tasks. And, the brilliance of this processor is that you can command it to overclock its base speed through ROG's Armoury Crate dashboard. So, you got a processor which listens to you and that's great. The magic doesn't end here. As a gaming laptop this beast pack with other punches.
Again, this device got a factory-overclocked NVIDIA® GeForce RTX™ 2080 GPU with an 8GB GDDR6 VRAM clocks 7151MHz memory processing power. Further, this GPU is powered with Ai smart image processing and ray-tracing technology which offers the speed of 1855 MHz. So, whether, you are a hardcore gamer or a diehard graphic designer, you are covered. Lastly, this VR ready gaming laptop comes with a 17.3 inches IPS enabled G-sync display screen, NVMe PCIe 3.0 x4 SSD as hard drive and an Anti-dust dual-fan cooling facility.
it's the MacBook Pro latest.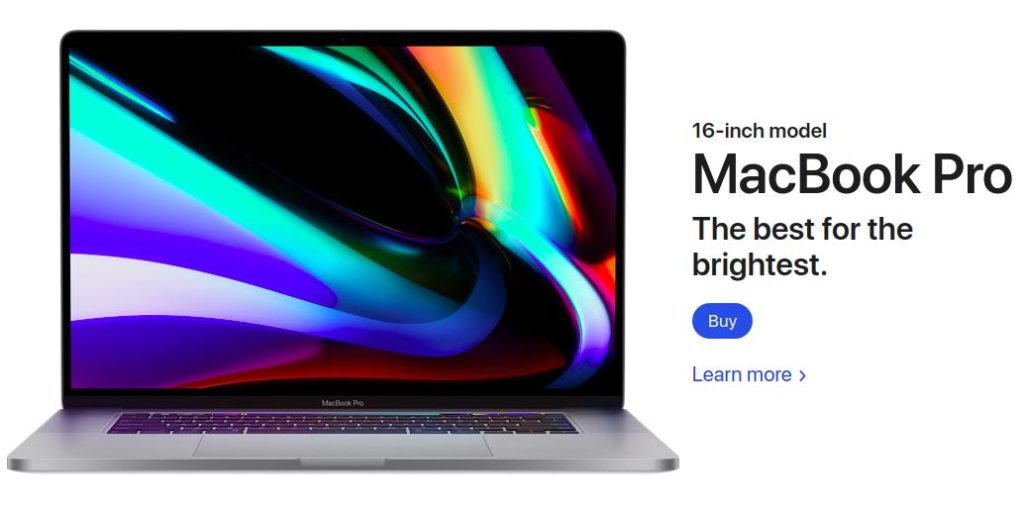 Price: $2799.00
As the tagline says, this Apple device is 'the best for the brightest. The latest MacBook Pro comes with the 16 inches Retina display screen which is the biggest ever from Apple. It got a smart brain too! The latest Intel Core i9 processor houses 8 cores and that can handle 16 threads. As measured, this new beast is at least 2.1 times faster than the quad-core powered MacBooks.
The physical memory is enough to multitask as it packs with a gigantic 64GB DDR4 RAM that clocks 2666 MHz when processing memory. Now, couple that with the power of the AMD Radeon Pro 5000 GPU card that houses an 8GB GDDR6 VRAM. So, graphics horsepower is there to render UHD videos and your 3D model designs. And, all of these with a smart thermal architecture that cools down the power-hungry CPU and GPUs.
Admittedly, it's the most expensive laptop from Apple to date in the MacBook series. On the same note, the users across the planet are saying that having the latest MacBook Pro 16 is like having a bag of sheer powerful computing that you carry around.
MSI GS65 Stealth – Thin gaming laptop

Price: $1,999
MSI is known for designing power devices for power users and on this list of the most expensive laptop, it's definitely a strong competitor. Now, this MSI GS65 Stealth widescreen and thin gaming laptop bags all the 'wow' and 'aha' features for the ardent gaming world. The users are calling it – The power with fitness. Yes. Despite being one of the coveted gaming laptops, it's mere 0.69 inches thick and weighs just around 4 pounds. Just imagine a device with all the beefy processor, GPU, and the other internal parts that are densely populated within a clamshell design of 0.69 inches. it's a designed brilliance.
Coming to the actual features of this laptop, it packs with the 8th Gen. Intel® Core™ i7 Processor, GeForce® GTX 1070 GPU with the Max-Q Design and integrated with an 8GB GDDR5 VRAM. Further, for gamers and graphic designers its got a sublime 15.6″ FHD (1920×1080), 144Hz, 7ms, IPS-Level display screen. The refresh rate of the screen is just perfect for graphics-heavy gaming.
Further, it comes with two SSDs, one with the M.2 SSD slot (NVMe PCIe Gen3) and the other with an M.2 SSD Combo slot (NVMe PCIe Gen3 / SATA). Along with that, it got two DDR4 type physical memory slots and you can plug in a whopping 32GB RAM into the system. The end result? Yes, you get a faster memory processing interface to uplift the speed of graphic rendering and that enables you to play your favourite game without any hiccup.
So, what is going to be your choice on this mega list of power laptops? Always feel free to bug us with your queries.