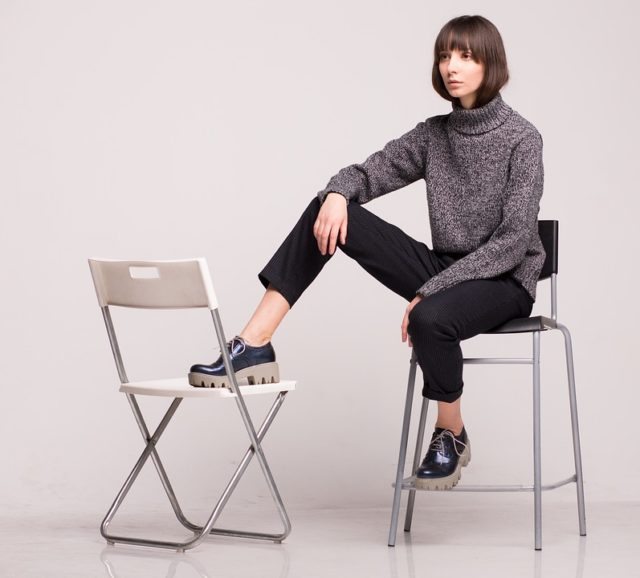 Style is the essence, I get it. But how much does it worth your time? That's the question. You must be too dedicated to spending your precious time at the salon once in every three-week period. No? Hence, DIY. On bangs? No way… Actually, it is indeed a yes way ladies! Experts say affirmative.
Let's see how they helped us on our quest on how to cut bangs at home.
5 tips before you start cutting your own bangs at home.
So, how to cut bangs? Start with using proper tools.
Take it from Michelle Fiona, the expert hairstylist of Harper Paige Salon, or from celebrity hairstylist John D. of TRESemmé, every expert warns their clients to use legitimate tools professionally made for this job, even if you want to trim your bangs at home after having a proper cut.
You need a pair of sharp stainless steel scissors of about 6.5inch length with a pointed tip, a couple of large clips, and a good quality comb with an impeccable amount of gap between the teeth only found in professional equipment.
Understand the natural texture of your hair.
According to Anna Jackson of Boss Hair Group, you should cut your hair only when they look like how you want to keep them. Now, it's still not clear how to cut bangs out of them? Ok. If your choice is a curl, cut only when they're dry and curled up. If you wear them straight, then remember to straighten them before starting.
Dry hair maintains the right position.
Donna Tripodi, the expert stylist of Eva Scrivo Salon says, "Hair can stretch up to 50% past where it naturally falls when wet, so your stylist should take into consideration where the shrinkage will be," and when it's curly hair, you know how it goes down. Again, you don't wear it wet, so don't cut it that way. Especially when you're wondering how to cut your own bangs at home with the least experience.
If you are a bit scrappy about it, you may use lightweight products to hold your hair in the right direction, but nothing heavy as water. And after the cut, light spray or texture paste or mild oil can help you style them.
Check out your face shape.
Jackson adds, "Without bangs, a long face with long hair will only appear to be dragged down and lifeless". Therefore, full bangs or side-swept are ideal for these faces.
Whereas, a long fringe or a textured bang tune well with round faces, a tiny face always shines great with a micro bang of any kind.
Take your time.
Your bangs take great care to change your look completely in a pretty way. So, they deserve to be trimmed in a calm and quiet hand. You're in a rush, and you're trying to learn how to cut bangs at home? Don't blame me if you make a mess out of it! At least keep half an hour of the day for your precious hair babe.
Well, you are warned in all possible ways. Still ready to learn how to cut bangs at your quivering hands? Then, let's attack your hair in both ways. Oh, one more thing, don't panic. And try not to quiver, please.
How to cut your straight bangs?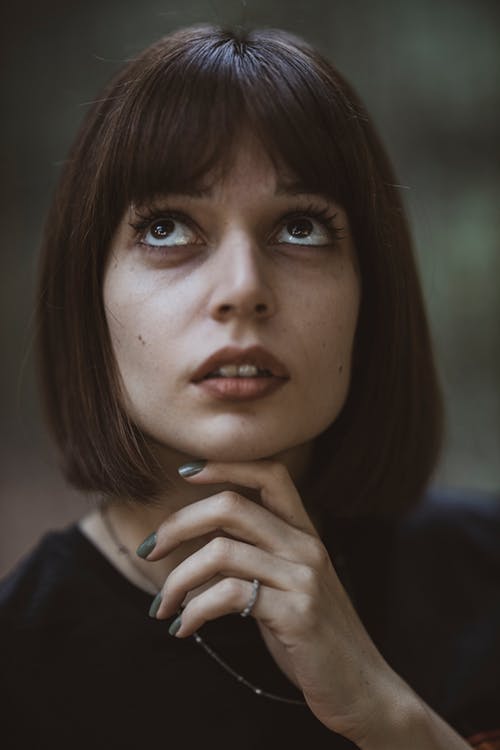 Firstly, make the triangle.
When you hold a comb in the middle of your head, it stays flat on the line where your skull starts to bending round forward. There, make a triangular segment at the center. John D. says, "The base corners of the triangle should be just above the arches of the eyebrows."
Secondly, adjust the length and arch.
Collect the parted hair and comb it forward then out. Clip out the rest away from your face. Since keeping them straight is rudimentary, use a flat iron if needed. Now, use your fingers to determine the length of your bangs.
Thirdly, crop out.
Climax! Flip the bang segment a bit upward. If you want a straight bang line, take the entire part, and cut it in one swoop.
If you want an arched shape, then cut it using a point cutting method. That means while cutting, keep the tips of the shears vertical at an angle a clock's hand faces seven. Then slowly trim them in 1/4 inch measurements till you reach your fingers. This way you get "a softer more diffused finish", slightly angled at both the ends near your eyes.
Fourth step. The judgement 'moment'.
Let your bangs drop freely for you to see. Now, there will be some wretched tips for sure. Time for a finishing touch, and that's the tricky part. Your hair needs your concrete dedication. Gently, snip them off one-by-one with complete care. And check in every possible way, before you drop your scissors.
Ta-da, you made it. How does it feel? Like a pro, right? Genious. You now know how to cut bangs of your own. Let's finish the job then.
Fifth and the last step. Time for styling.
Straight bangs demand extra care, as you must align them straight each time manually. To add volume on them, keep your dryer in high settings and lift a round brush to comb your bangs from root to end in an angular X shape.
Wavy hair needs a flat brush to follow the dryer so that it can groom your hair without adding more volume in it.
How to cut your bangs side swept?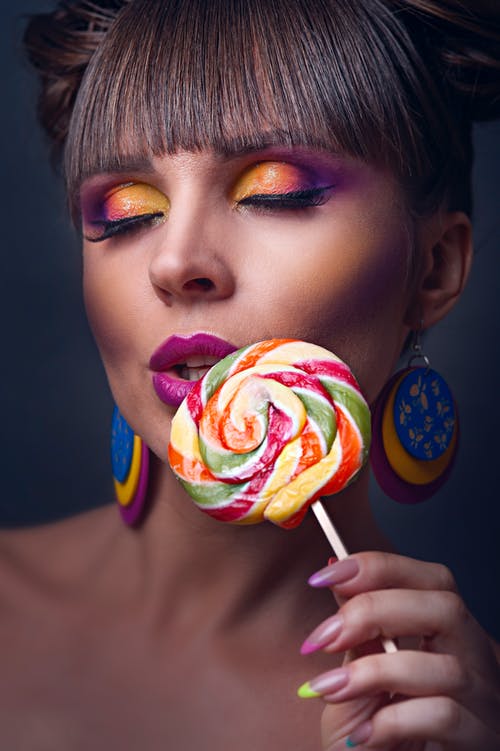 Firstly, section out the side part.
Start at the highest tip of the eyebrow at the side of your bangs. Stretch a line upward from that point to the hairline. Part your hair at the end of this line. Grab that hair section and move it towards the center of your forehead and pin down the other part aside.
Secondly, pull them up.
As before, flip that part upward, but look at it from the side. Generally, they are 1-2inches thick. You can make thicker bangs by grabbing more hair to this portion. Straighten them as before and measure the width of your side-swept.
Third step. Snip out the angle.
Collect the hair part alongside a diagonal line and pull it out at a 45-degree angle downward from that line. Make the position of that part using fingers.
Keep the scissors parallel to a line starting from the tip of the nose and going down to the bottom of the ear diagonally. Now cut along this angle, and get a long side-bang at this direction. For smaller bangs, consider a similar line starting from the top of your nose to go diagonally towards the center of the ear.
You may reduce the steepness of your side bangs by lifting them up a bit, and then cutting small parts at the tip of the bangs.
Fourth step. Style them up.
Comb the side-swept upwards or to the back of your head. This way you can balance their volume.
Lastly, you should remember that if you don't pay attention properly, you will end up cutting a large portion without a fix. So be cautious before crying out later.